Believers Joyously Unified in Mission with Christ
BJUMC welcomes ALL to be part of our church community, to grow closer to God and to serve the world! As Jesus taught us, all means ALL, without regard to race, ethnicity, sexual orientation, age, ability, gender, gender identity, faith history, marital status, education, social status, or any other difference whether real or perceived.
A Message From our Pastor
Start Your Day with Our Daily Pause to Pray and Praise!
Each morning at 7:30, you can join us on Facebook for a 30 minute prayer and devotional service that will help you start your day grounded in the word and presence of God. See our July Tower Bell for more information.
WORSHIP WITH US...
SUNDAYS at 9:30 a.m.
Can't join us in person? Stream our worship services online via Facebook, YouTube or listen to the sermon on our website.
"Whoever is generous to the poor lends to the Lord, and he will repay him for his deed."
Please click the 'Donate Now' button or scroll down to the bottom of the page for more ways to support BJUMC. Thank you!
What's Happening at BJUMC
Welcome to our new Lead Pastor!!
Welcome Rev. Dave Tillisch, our new Lead Pastor at Bishop Janes UMC. Let's make sure to show him some love as he gets to know our community.
Click here to read more about Pastor Tillisch in our June Tower Bell.
​
BJUMC Welcomes our New Student Pastor Pyeonghwa Lim
BJUMC is happy to announce that Pyeonghwa Lim will be working at our ministry with Pastor Dave as part of her supervised ministry requirements for her mDiv degree from Drew Theological School. Read more about Pyeonghwa here.
GOLF OUTING DINNER & FUNDRAISER EVENT!
This year, BJUMC will have our annual Golf Outing Dinner & Fundraising Event on Monday, October 9th. Please click here to register.
Questions? E-mail: BJUMCGolfOuting@gmail.com
International Mission Opportunity!
Paul and Linda Cargo are planning to participate in a mission trip to Honduras through Discovery Service Projects, the organization that first took us to work with Rice and Beans Ministries in Costa Rica, and they would love for you to consider joining them! Trip dates are from January 9 to 16, 2024 and we will be working on needed building maintenance at the Lamb Institute, a children's home near Tegucigalpa. The cost of the trip is $1,450 and includes flight from Newark, ground transportation, lodging and all meals (except for travel days). The children's home cares for over 60 children ranging in age from birth to age 17 and since school will not be is session there will be plenty of time to interact with them.
Think about it! Deadline to register is October 1st. Questions? Need more information? Contact Linda Cargo, cargoph@aol.com or visit discoveryserviceprojects.org and lambinstitute.org.
"Truly I tell you, whatever you did for one of the least of these brothers and sisters of mine, you did for me." Matthew 25:40
View From Coffee House Corner
Celebrate the 100th birthday of Marion D. Turner.
Click here to listen and watch as we explore her view of the history of
Bishop Janes United Methodist Church!
AID FOR UKRAINE - UMCOR
United Methodist Committee On Relief (UMCOR) is a global mission agency of the United Methodist Church. 100% of proceeds given to UMCOR go directly to aid; all overhead is covered by our annual apportionments. In this time of dire need, please consider helping our Siblings in Ukraine, or those fleeing as refugees, by giving to UMCOR.
United Methodists and others wishing to provide humanitarian assistance to the Ukrainian people in the wake of the Russian invasion of their country may find information on our Missions Page .
Building a Community, Growing in Faith, Fellowship and Service. Bishop Janes builds connections with the church and the community as a whole.
We offer all age family worship centered in Jesus Christ right in the center of Basking Ridge NJ.
Click here to learn more. If you have questions, please contact our church office at office@bjumc.org.
BJUMC Evergreen Cemetery
Anyone needing information about our Evergreen Cemetery, please contact Charlie Walker via email at cwalk1343@gmail.com or via his cell phone at 908-963-0557.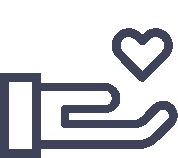 "Whoever is generous to the poor lends to the Lord, and he will repay him for his deed."
Sign up for our email news