Believers Joyously Unified in Mission with Christ
​
BJUMC welcomes ALL to be part of our church community, to grow closer to God and to serve the world! As Jesus taught us, all means ALL, without regard to race, ethnicity, sexual orientation, age, ability, gender, gender identity, faith history, marital status, education, social status, or any other difference whether real or perceived.
Join us ONLINE for Worship every Sunday at 9:30am

.
Click the link above for a message from Pastor Matt (January 2021)
We have several daily or weekly spiritual growth offerings which are continuing online throughout the year. There are daily devotionals, children's stories, Sunday School, and interesting articles posted regularly through our church facebook page: www.facebook.com/bjumc.
WORSHIP WITH US - ONLINE!
Due to the Covid-19 Pandemic our church building is currently closed.
Please do not come to the church building, it is closed until further notice.
We will continue all of our normal worship activities and services. All are
invited to join us Sundays at 9:30AM, for our Facebook LIVESTREAM worship
services. The video of the service will remain online for those who miss it.
Live-streams will begin a couple minutes before the service. Click the picture
to the right to visit our Facebook page! Share the livestream/video on your
feed as a simple way of inviting friends to church! You can also view our Daily
Devotionals on our Facebook page as well.
NOTE: You do not need to be a member of Facebook or have a Facebook Account to view this livestream. Also, if you log in, and do not see the livestream, you may need to "refresh" the page once the livestream begins to get it to show up. We usually begin broadcasting about 4-5 minutes before the service starts.
What's Happening at BJUMC
NEW YEAR: NEW WORSHIP LOGIN INFORMATION, UPDATE YOUR SETTINGS HERE
We will continue livestreaming our Worship Services on our BJUMC Facebook Page as always. However, periodically, we need to update the login information with Zoom. To view our worship services directly in Zoom click this link.
If you or somebody you know calls in, they may call: 1-929-205-6099 then enter webinar ID# 996 8615 4541. Telephone connection and Zoom connection only available live.
Our Fellowship and Meeting Room information is the same as 2020, no change.
MEET OUR NEW ASSOCIATE PASTOR, TAYLAVOR FUGATE
​
Join us this Sunday for Worship, and meet our new Associate Pastor. TayLavor will be working part time, but picking up duties across the whole spectrum of our church activities. Join us as we welcome her to our church family this Sunday!
Building a Community, Growing in Faith, Fellowship and Service. Bishop Janes builds connections with the church and the community as a whole.
We offer all age family worship centered in Jesus Christ right in the center of Basking Ridge NJ.
If you have questions, please contact our church office, office@bjumc.org
Want to keep up to date with what's happening at the church? You've come to the right place. Please find the important current news and events here.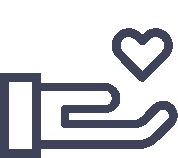 "Whoever is generous to the poor lends to the Lord, and he will repay him for his deed."
2020 Pledge Drive
Our Pledge Drive for calendar year 2021 is currently under way. Click here to read about our initiatives and focus areas for our pledge drive. Click here to download a pledge form. Please submit pledges to our financial secretary. All pledges are kept confidential, only gross totals are shared with the church.
SUPPORT OUR CHURCH WHEN YOU DO YOUR HOLIDAY SHOPPING!
Did you know every time you make a purchase from Amazon, you could be donating to our church, at no cost to you? Our church is a registered AmazonSmile Non-Profit. Click the link below to set our church as your designated non-profit, then shop at smile.amazon.com, and a portion of your proceeds will come back to our church!
Please click the image below to access Amazon Smile.
Sign up for our email news