Believers Joyously Unified in Mission with Christ
​
BJUMC welcomes ALL to be part of our church community, to grow closer to God and to serve the world! As Jesus taught us, all means ALL, without regard to race, ethnicity, sexual orientation, age, ability, gender, gender identity, faith history, marital status, education, social status, or any other difference whether real or perceived.
Click the link above for a message from Pastor Matt (October 2021)
We have several daily or weekly spiritual growth offerings which are continuing online throughout the year. There are daily devotionals, children's stories, Sunday School, and interesting articles posted regularly through our church facebook page: www.facebook.com/bjumc.
What's Happening at BJUMC
WE ARE
OPEN FOR WORSHIP
SUNDAYS at 9:30
in person or online
​
ANNUAL CHURCH CONFERENCE: October 16, 2021, 10:15AM
Our Annual Church Conference will be virtual this year, and led by Circuit Elder, Brandon Cho. To Review our Annual Reports to read up on the business of the church, click Here. If you are a Member of our Church, you may join us on October 16, 2021, at 10:15AM, virtually, by clicking Here (Passcode 766475)
Building a Community, Growing in Faith, Fellowship and Service. Bishop Janes builds connections with the church and the community as a whole.
We offer all age family worship centered in Jesus Christ right in the center of Basking Ridge NJ.
If you have questions, please contact our church office, office@bjumc.org
Want to keep up to date with what's happening at the church? You've come to the right place. Please find the important current news and events here.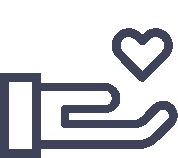 "Whoever is generous to the poor lends to the Lord, and he will repay him for his deed."
Sign up for our email news