Believers Joyously Unified in Mission with Christ
​
BJUMC welcomes ALL to be part of our church community, to grow closer to God and to serve the world! As Jesus taught us, all means ALL, without regard to race, ethnicity, sexual orientation, age, ability, gender, gender identity, faith history, marital status, education, social status, or any other difference whether real or perceived.
Join us for Worship every Sunday at 9:30am or Wednesday at 6:30pm.
Click here for a letter from Pastor Matt
WORSHIP WITH US - ONLINE!
​
Join us Sundays at 9:30AM, and Wednesdays at 6:30PM for our
Facebook LIVESTREAM worship services (bulletins below). The
video of the service will remain online for those who miss it.
Live-streams will begin a couple minutes before the service.
Click the picture to the right to visit our Facebook page!
Share the livestream/video on your feed as a simple way of inviting
friends to church! You can also view our Daily Devotionals on our
Facebook page as well.
NOTE: You do not need to be a member of Facebook or have a Facebook Account to view this livestream.
DOWNLOAD WORSHIP BULLETINS HERE:
​
​
April 5-12
​​
Palm Sunday (4/5): 9:30AM Sunday Worship, followed by Potluck Brunch with crafts and family activities.

Wednesday Night Praise Service (4/8): 6:30PM

Maundy Thursday Communion Service: (4/9): 7:00PM

Good Friday Service (4/10): 7:00PM

Easter Sunday Service (4/12): 9:30AM
BJUMC Rice & Beans Ministry 2020
BJUMC is currently live streaming our midweek worship, Wednesdays at 6:30 on our Facebook page (click here to view). This is a midweek service with lively music, inspiring prayer, and uplifting messages. Using a contemporary format as a base model, we will be experimenting with different expressions of faith throughout the year. Accessible to all ages, we encourage anybody who is interested in a simple expression of faith in a lively spirit to check us out!
Click here to visit our page where you can listen to all the Wednesday night sermons!
Building a Community, Growing in Faith, Fellowship and Service. Bishop Janes builds connections with the church and the community as a whole.
We offer all age family worship centered in Jesus Christ right in the center of Basking Ridge NJ.
If you have questions, please contact our church office,
Want to keep up to date with what's happening at the church? You've come to the right place. Please find the important current news and events here.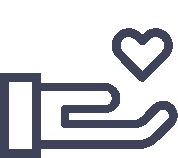 "Whoever is generous to the poor lends to the Lord, and he will repay him for his deed."
We have registered our church with Amazon Smile. It is basically a fundraiser for our church, where people who are using amazon can just use smile.amazon.com, select our church as the beneficiary (once that's done, it saves BJUMC as the preference) and then we get .5% of the proceeds back to our church. It's not a huge money maker, but every penny helps. The best thing of all, it costs our congregants NOTHING! If they are already shopping on amazon, they can do it, at no increased cost to them.
Please click the image below to access Amazon Smile.
Sign up for our email news